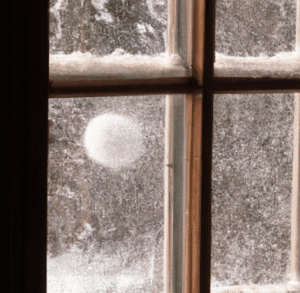 The elves joined in with the Olympic Reindeer Games today.
They had a shot putt contest.
But they used snow balls instead of metal balls!  Thank goodness!
Read on to find out what happened in this funny story.
The elf who could throw a snow ball the furthest would win.  All of the elves thought they were the best throwers.  But there was a problem.  The elves were good throwers, but they were not very good aimers.  Snow balls were going in ALL directions!
A snow ball hit my chimney in round one.
A snow ball hit the Olympic Star on the tree in round two.  Scunner the Grumpy Elf was NOT happy about that!  (Scunner's new job is to keep the Olympic Star safe after all!)
In round three, a snow ball smashed one of the toy workshop windows.  But oh, ho, ho, round four was nearly a disaster!
Mrs Claus had made a big basket of cookies.  She was just bending down to put the basket on the ground when … SPLAT!   A snow ball hit her smack on the bottom!
Well, Mrs Claus jumped in surprise.  The cookie basket went up into the air and all of the cookies spilled out.  Quick as a flash, the elves ran to catch them.  They caught every one!
Mrs. Claus Has An Idea About The Elf Snow Putt Event
"Perhaps the elves should have a catching contest instead of a throwing contest," said Mrs Claus. "It might be safer."
"A cookie catching contest," cheered the elves. "Yes please!"
(I think I would like a cookie catching contest too!  HHHOL!)
Merry Christmas!
Santa Claus
P.S.  Do you think it would be fun to be in a cookie catching contest?  How would you catch the cookies?  You can click here to tell me about it or, scroll down to see what other people have written!
A right jolly old elf, in spite of myself. I love Christmas, children, the North Pole, Mrs. Claus, elves, reindeer, snowmen & the list goes on!
My title is CEO: Christmas Elf Online.
Merry Christmas!