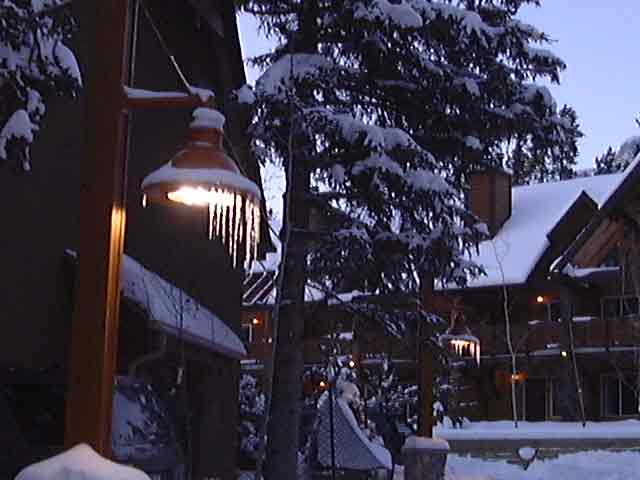 Are you dreaming of a white Christmas? Many of my friends ask me, "Santa Claus, can you make it snow here for Christmas, please?".
I always tell them, "Why, yes, of course!  I can give you a white Christmas any time you want!".  (But you better read the rest of this story before you get your snowsuit on.)
Many people are dreaming of a white Christmas.  There are even movies and songs about it!  This is one of the elves' fav versions of "White Christmas".  But how can I promise you a white Christmas?
Well, I do have lots of magic.  And, the elves are really good at making toys and Christmas presents.  It is just that, well, we are not very good at making snow fall out of clouds.
But, we have come up with something special for my friends.  It is a way you can always enjoy a white Christmas.  I promise!
Now here is what you have to do:
How To Dream Of A White Christmas!
First, you need a big mug of hot cocoa.  Those fancy imported marshmallows are nice too.  Oh yes, you might need some mittens.  After all, it could get cold with all that snow!
Next thing you need is to click on my very own list of web cameras ("webcams").  Here you will find special Christmas webcams from great places all around the world!
Some are snowy.  Some are dry.  And some are wet.  Oh me, oh my!  Some are hot.  Some have ice.  I use them all to see who's nice!  🙂
So, if you are dreaming of a white Christmas, all you have to do is "click"!  Remember, there will be a lot of snow in some places so keep your hot cocoa close by.
The Snow Miser would be proud!
Have A Merry, Snowy Christmas
Santa Claus
P.S. Are you a "Heat Miser" who likes a hot, green Christmas?  Or, are you dreaming of a white Christmas like a "Snow Miser" who likes a snowy, white Christmas?  (You can leave a message for me. Or, scroll down to see what others have written!)
A right jolly old elf, in spite of myself. I love Christmas, children, the North Pole, Mrs. Claus, elves, reindeer, snowmen & the list goes on!
My title is CEO: Christmas Elf Online.
Merry Christmas!