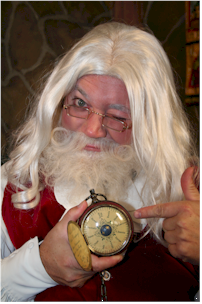 Merry Christmas my friend!
The elves keep asking me "how many days to Christmas, Santa?" Well, as I'm typing this on October 9th, there are just 75 more days to go!  Jumping Jingle Bells!
No wonder everyone here is so busy!
No wonder everyone is so excited!
It's just 75 more sleeps…
To the big Christmas Nighted!
(Well, it ALMOST rhymed! HHHOL!)
Can I tell you a secret?
If you ever want to know how many days until Christmas; if you ever want to know how many months, weeks, days, hours or even seconds it is until Christmas, you can check out my countdown clock!
I know this is a short post, but I'm a bit short on time! After all, when you know how many days until Christmas there are, you have to hustle to get everything ready for the big day!
Love,
Santa Claus
P.S. Do you think the elves are getting excited a little too soon?  After all, it isn't even Halloween yet!  You can leave a message for me. Or, scroll down to see what others have written!