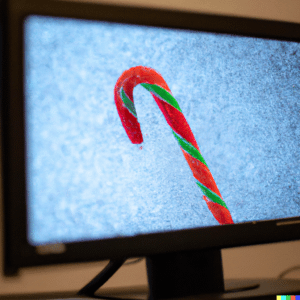 Oh! oh! I think someone stuck a candycane in my blog! I'm very sorry but the elves are still busy trying to fix my blog.
You can see the front page (that's what you are looking at now). But, all the other pages are missing!
I know we'll get it up soon so I hope you'll come back and check often. I'll post updates on my FaceBook page and on Twitter (@KringleClaus).
Thank you for waiting! (Like waiting for Christmas isn't bad enough! HHHOL — that means Ho! Ho! Ho! Out Loud!)
– Santa
A right jolly old elf, in spite of myself. I love Christmas, children, the North Pole, Mrs. Claus, elves, reindeer, snowmen & the list goes on!
My title is CEO: Christmas Elf Online.
Merry Christmas!