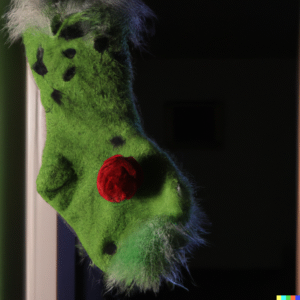 We have lots of fun at "Ho! Ho! Halloween" at the North Pole.  We have a Happy Halloween North Pole style!
We play Halloween games.
Keep reading to find out what else we do!
Then we do Halloween crafts.   One of our fav is carving pumpkins.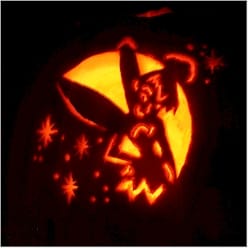 Clumsy is really good at carving pumpkins. Some of the elves carve peppers or turnips too. Carved turnips can look really scary or funny. Did you know people used to carve turnips long before carving pumpkins was a thing?
After our carving party, we dress up in our Halloween costumes and go Halloween trick-or-treating!  Of course, we stay safe when we are trick-or-treating.
Halloween Trick-Or-Treating At The North Pole
Everyone loves to go Halloween trick-or-treating!  The elves love to fill their goody bags with treats.  They knock on a door and say something silly like:
"Trick or treat, smell my feet.
Give me something good to eat"
Then they get something yummy.  Sometimes they get a candy cane.  Other times they get Christmas candy.  And sometimes they get fancy imported marshmallows for their hot cocoa.  Of course, they always get an extra special cookie from Mrs. Claus! Mrs. Claus always gives the littlest elves an extra cookie.
But, if they say "Trick or Treat" at one house, they might get a trick!  That's the house the  old GrinchyClaus lives at.  He waits for an elf to say "Trick or Treat".  Then he gives the elf a trick — an old smelly sock!  He saves old smelly socks all year just for Halloween!  That is so silly!
The elves always look forward to getting their old smelly sock. They talk about it all year long and after Halloween too.
Happy Ho! Ho! Halloween Trick-Or-Treating!
Santa Claus
P.S.  What do you like to get for Halloween treats (besides smelly socks)?    (Scroll down to leave a message for Santa or to see what others have written!)
A right jolly old elf, in spite of myself. I love Christmas, children, the North Pole, Mrs. Claus, elves, reindeer, snowmen & the list goes on!
My title is CEO: Christmas Elf Online.
Merry Christmas!