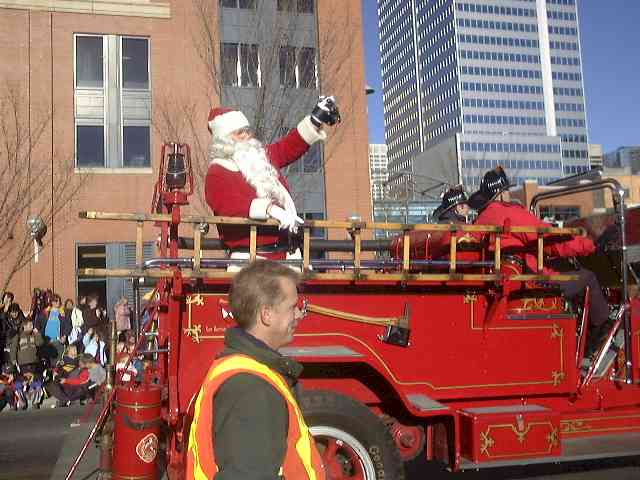 Today is a big day!  I have been eating extra cookies and mince pies.  Mrs. Claus made sure my red Santa suit looks extra spiffy.
I have even been saying my "Ho! Ho! Ho!'s"!  I want to make sure my belly shakes when I laugh like a bowl full of jelly!

Today I am going to be in a parade.  It is the oldest Santa Claus parade of them all.  (But it is not as old as I am! 🙂 ).
I love a parade.  Do you?  I really like that I can see so many of my friends.  I get to wave to them.  I get to talk to them.  I really have a lot of fun.
I get to be in so many parades.  I wish I could have a parade in every town!  Then I could see all my friends.
I hope you can come to one of my parades.  I hope you will wave to me!  After all, I will be watching for you! 🙂
If you can not come to a parade, I hope you will email me to say "Merry Christmas!".
Merry Christmas!
Santa Claus
P.S. What is your favourite part about Santa Claus parades?  (Scroll down to leave your message for me or to see what others have written!)