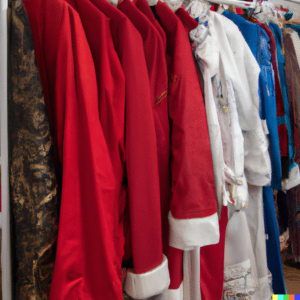 I am getting so excited for Christmas! Have you been counting down how long to Christmas?
For the reindeer and me, Christmas means lots and lots of travel.  We go all around the world!
And when you travel, you need to bring different clothes with you.  After all, you are not going to wear a snowsuit on a beach in Australia… in the hot summer! HHHOL!
So that is why I have so many different Santa Claus coats that I wear around the World.  It is also why I look so different in different countries.  Read on to learn more about them!
Santa Claus' Coats From Around The World
Some places we fly are very warm.  Other places are very cold.  In the cold places, I make sure to bundle up.
Each year I love seeing the different faces of the world.  Each child has a special family.  And each child has a special house.  Each child also has a special way of celebrating Christmas.
This gave me an idea.  I wanted to show off these special things in my own little way.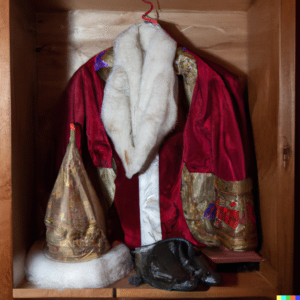 In Russia, for example, it gets very cold.  I bring an extra warm coat.  It is a very nice coat.  Do you like it?
My Russian Santa Claus' coats come with a big, fluffy hat.  This hat keeps me warm while I fly over Russia.  Doesn't it look warm?
In Norway and Denmark, they call me Julenisse.  I wear bluish-grey clothes. In these countries I also wear a tall, red, pointy hat.  I have also been seen wearing red stockings and white clogs here.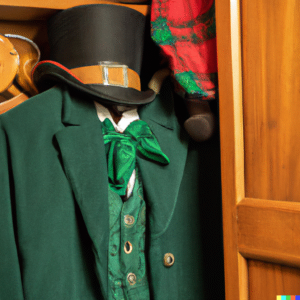 In Ireland, it is not as cold as Russia.  I trade my thick, warm Santa Claus coats for a green jacket.  This helps me blend in with the green hills.  My jacket comes with a big, black belt.  Mrs. Claus thinks I look a bit like a leprechaun!
Merry Christmas!
Santa Claus
P.S.  What kind of clothes do you think I should wear when I come to visit you?  A swim suit?  A snowmobile suit?  You can click here to tell me or, scroll down to see what other people have written!
A right jolly old elf, in spite of myself. I love Christmas, children, the North Pole, Mrs. Claus, elves, reindeer, snowmen & the list goes on!
My title is CEO: Christmas Elf Online.
Merry Christmas!