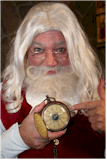 I know many of you have wonderful Christmas traditions.  You have told me about them in my blog!  (Yes, I do read everything that you write in my blog 🙂 !)
Well, I have a special Christmas tradition of my own too.  It is my annual Christmas Wish for the World!
Would you like to learn more about my special Christmas tradition – my Christmas Wish?
Well, I am very lucky.   I get to see the whole world.  I get to see many wonderful things.  People have done such great things.
But, I see a lot of things that make me a little sad too.  After all, bad things do happen to good people through no fault of their own.
I see people who are hungry.  I see people who are hurting.  I see people who are afraid they will not have somewhere to live.
This year I have received many emails from Moms and Dads needing help.
Yes, I see many things that make me thankful for all that I have.
And I see many things that give me hope.
What always gives me the most hope is the young people of the world.  The kids that Mrs. Claus, the elves, reindeer and I love so much.  The kids like you reading this.  The kids who can make the world a better place for all.
You see, we are really good at making toys and other Christmas presents.  But, we just are not very good when it comes to other things.  Like making the world a better place.  That takes more than Santa's magic.
I think that is why we like making toys.   It is the one thing we can do to make people happy.  Even if it is not as important as finding a cure for disease.  Or stopping world hunger or war.  Or making sure people have a safe place to live.  Those are things that people have to do!
So here are some things we cannot do at the North Pole that we are wishing for this Christmas.  We have been asking for these things for a long time.  We hope maybe this is the year some of them will be granted:
Frosty the Snowman wishes an end to global warming.  I do too. (It is very hard to be a snowman when it is so warm after all!)
The elves wish they could make every child in the world safe and happy.  I do too.
The reindeer wish people would stop hurting other people and animals.  I do too.
Mrs. Claus wishes that all people could live together in peace and harmony.  I do too.
And my Christmas Wish for the world this year will be the same as always:  "Merry Christmas to All and to all a Good Night!"
Now it is your turn.  What is your Christmas wish for the world?  People all over the world will read your wish right here on my blog!  That is pretty amazing and special.
Just remember, if you want to make a wish for a present from me, then go to my "Email Santa Claus" page.
Merry Christmas!
Santa Claus
P.S.   What is your Christmas wish for the world?  What do you do to make the world a better place?  You can leave your wish for the world here.   Or, scroll down to see others' Christmas wishes!
A right jolly old elf, in spite of myself. I love Christmas, children, the North Pole, Mrs. Claus, elves, reindeer, snowmen & the list goes on!
My title is CEO: Christmas Elf Online.
Merry Christmas!