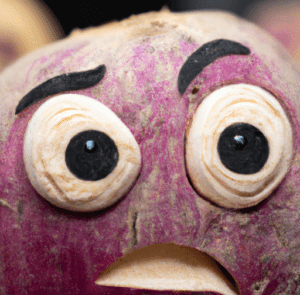 Well, I can hardly believe that we are nearly at the end of October already.
We have all been very busy getting everything ready.  We want Christmas to go smoothly after all!  Less than 60 sleeps to Christmas and Halloween is just around the corner!
We are all very excited here.  Even Scunner seems to be very happy at the moment.  I am not sure why.
Do you remember who Scunner is?  He is our grumpy Scottish elf .  He does not really like Christmas.
Last year we had a Hogmanay party for him.  That seemed to cheer him up.  It did not last for long though.  A few weeks later and he was his usual grumpy self again.
I do not know why he is so happy just now.  I heard him whistling two days ago and it was not a pretty sound.  He has been smiling and chuckling to himself too.  He even does it when he is working on cuddly toys!
Not that I am complaining.  It is nice to see him being happy.  I asked him if he was beginning to enjoy himself at the North Pole.
"Och, no, it's still rubbish.  I hate Christmas and tinsel still makes me sneeze".
That surprised me because of his good mood.  Then he asked me a question that confused me.
A Tumshie For Scunner
"Santa, can you get me a tumshie and a big, old sheet for guising?", he asked in an excited voice.
I am a little bit confused as no-one here knows what a tumshie is or what guising means.
Maybe some of you do?  I'd love to hear your ideas about what these are.
Merry Christmas!
Santa Claus
P.S.  What do you think a tumshie is?  Can you guess what guising means?  You can click here to tell me or scroll down to see what other people have written!
A right jolly old elf, in spite of myself. I love Christmas, children, the North Pole, Mrs. Claus, elves, reindeer, snowmen & the list goes on!
My title is CEO: Christmas Elf Online.
Merry Christmas!