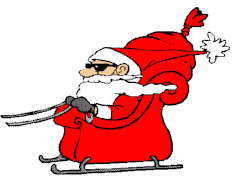 IT IS CHRISTMAS EVE!
Hello boys 👦🏼 and girls 👧🏽 around the world!  Finally there is only 1 more sleep until Christmas morning!  That's right, only 1 MORE SLEEP until the best day of the year is here!  (Can you hear the elves cheer!?)
Continue reading "Christmas Eve 2019! Read Santa's special message to YOU!"
A right jolly old elf, in spite of myself. I love Christmas, children, the North Pole, Mrs. Claus, elves, reindeer, snowmen & the list goes on!
My title is CEO: Christmas Elf Online.
Merry Christmas!