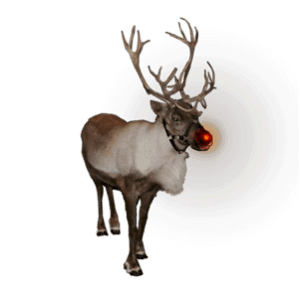 We are counting down to Christmas Eve!  There are only a few more sleeps.  Today we made sure all the reindeer are ready.  But, we had a little problem.  It has to do with Rudolph's Red Nose.  Would you like to hear about it?
Continue reading "Rudolph's Red Nose – Oh, oh! There's a problem with his famous nose!"
A right jolly old elf, in spite of myself. I love Christmas, children, the North Pole, Mrs. Claus, elves, reindeer, snowmen & the list goes on!
My title is CEO: Christmas Elf Online.
Merry Christmas!