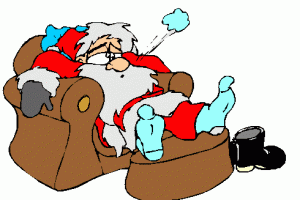 Ho! Ho! Ho! and Merry Christmas!
Well, the reindeer and I are very tired!
It was a very long night.  But it was a very fun night!
Most important, I hope you had fun this morning too!
Continue reading "Merry Christmas 2019!"
A right jolly old elf, in spite of myself. I love Christmas, children, the North Pole, Mrs. Claus, elves, reindeer, snowmen & the list goes on!
My title is CEO: Christmas Elf Online.
Merry Christmas!