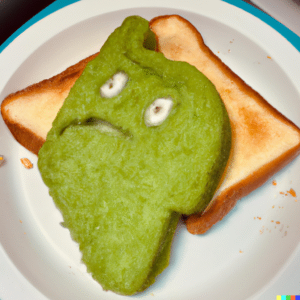 A long time ago the Christmas elves told me something.  They told me they didn't want to tidy up any more!
They said, "Santa Claus, so many kids do not tidy up.  Why should we?"
I wasn't too sure it was a good idea.  Most times, I would ask Mrs. Claus for her advice when I had a tough question.  But Mrs. Claus was away.

Those silly elves kept asking.  Finally, I said. "OK.  You are right.  There are a lot of children who do not tidy up.  You do not have to tidy up any more either".
The elves all cheered!  They thought it was great.  No more cleaning up!  Still, I was not too sure about the whole thing.
Well, after just a few sleeps the North Pole Workshop was messy.
After a few more sleeps the North Pole Workshop was VERY messy!
It was so messy we could hardly find any presents!  And it was just before Christmas too!  It looked like no one was going to get presents that year!  Oh my!
That is when Mrs. Claus came home.  She almost fainted when she saw the mess!  But, she knew just what to do.  She made herself a great big mug of herbal eggnog.  It calmed her right down.  Then she got all the elves working and singing:
"Clean up, clean up,
Everybody do your share.
Clean up, clean up,
Everybody, everywhere.
Clean up, clean up,
Do it in your underwear!"
(Ok, that silly last part was what I was singing when Mrs. Claus wasn't listening *wink*)
What Happens When You Have Untidy Elves!
We did a good job cleaning up.  But, there were still a few girls and boys who were sad that year.  They did not get the presents they wanted.  Instead, one little girl got a furry green grilled cheese sandwich.  Another little boy got a train Christmas morning — with a chewed pickle in it!
Well, that was the year I learned you always have to clean up after yourself.  But there are still some girls and boys who do not clean up.  So there are still some Christmas elves that think they do not have to tidy up either.
It's too bad because then some girls and boys do not get presents (or else they get furry green grilled cheese sandwiches or chewed pickles by mistake!  Yuck!)
Merry Christmas!
Santa Claus
P.S.  Do you think it is a good idea to clean up after you finish playing and to keep your room tidy?  You can tell me if you would like a chewed pickle for Christmas by leaving me a note.  Or, scroll down to see what others have written!
A right jolly old elf, in spite of myself. I love Christmas, children, the North Pole, Mrs. Claus, elves, reindeer, snowmen & the list goes on!
My title is CEO: Christmas Elf Online.
Merry Christmas!