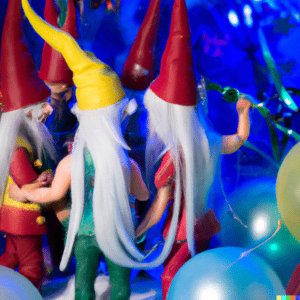 Here's wishing all my friends a very Happy New Year's Eve!
This is just a short note today.  We are busy getting a surprise ready for Scunner the Grumpy Elf!
I hope you'll come back tomorrow to find out how it went!
Happy New Year's Eve!
Santa Claus
A right jolly old elf, in spite of myself. I love Christmas, children, the North Pole, Mrs. Claus, elves, reindeer, snowmen & the list goes on!
My title is CEO: Christmas Elf Online.
Merry Christmas!