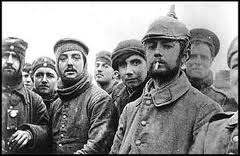 Quite a few people, young and old, make very special requests of the elves and me.  They will ask us to cure someone they love of a disease like cancer.  Some people will ask us if we can bring peace on Earth.
It makes us sad that people have to ask for help.  It makes us even sadder that we cannot help them.

You see, there is nothing that the elves and I would love to do more than to find a cure for all the diseases there are.
Can Santa Cure Cancer And Other Diseases?
It's just that, well, elves are really good at making toys and other Christmas presents.  But we just aren't very good when it comes to medicine and laboratories.  I think that's why we like making toys.  Making toys is the one thing we can do to make people happy.  Even if we know it's not as important as finding a cure for diseases.
We do know there are lots of people working hard to cure diseases and make people feel better. That gives us lots of hope.
If you feel sad because someone you know has a terrible disease or if you are sad for any other reason, remember that you can always call the great people on our Help Line page.
There are many other things people ask us for that we cannot bring either.  These are things like peace on Earth and for wars to stop.
I did actually stop the Great War (or as it is known now, World War I).  It was in 1914 for a very short while on Christmas Eve and Christmas Day.  The soldiers of the two sides even played a friendly game of football (soccer) for a while!  Sadly the Christmas Truce did not last and the war started again.
Everyone at the North Pole really wishes there was a lot more that we could do for people.  In the end however, I think that there are some things that people have to do for themselves.
Merry Christmas!
Santa Claus
P.S.  Are you upset with the elves and me that we cannot cure diseases and stop wars?  (You can tell me here.  Or, scroll down to see what others have written!)
A right jolly old elf, in spite of myself. I love Christmas, children, the North Pole, Mrs. Claus, elves, reindeer, snowmen & the list goes on!
My title is CEO: Christmas Elf Online.
Merry Christmas!