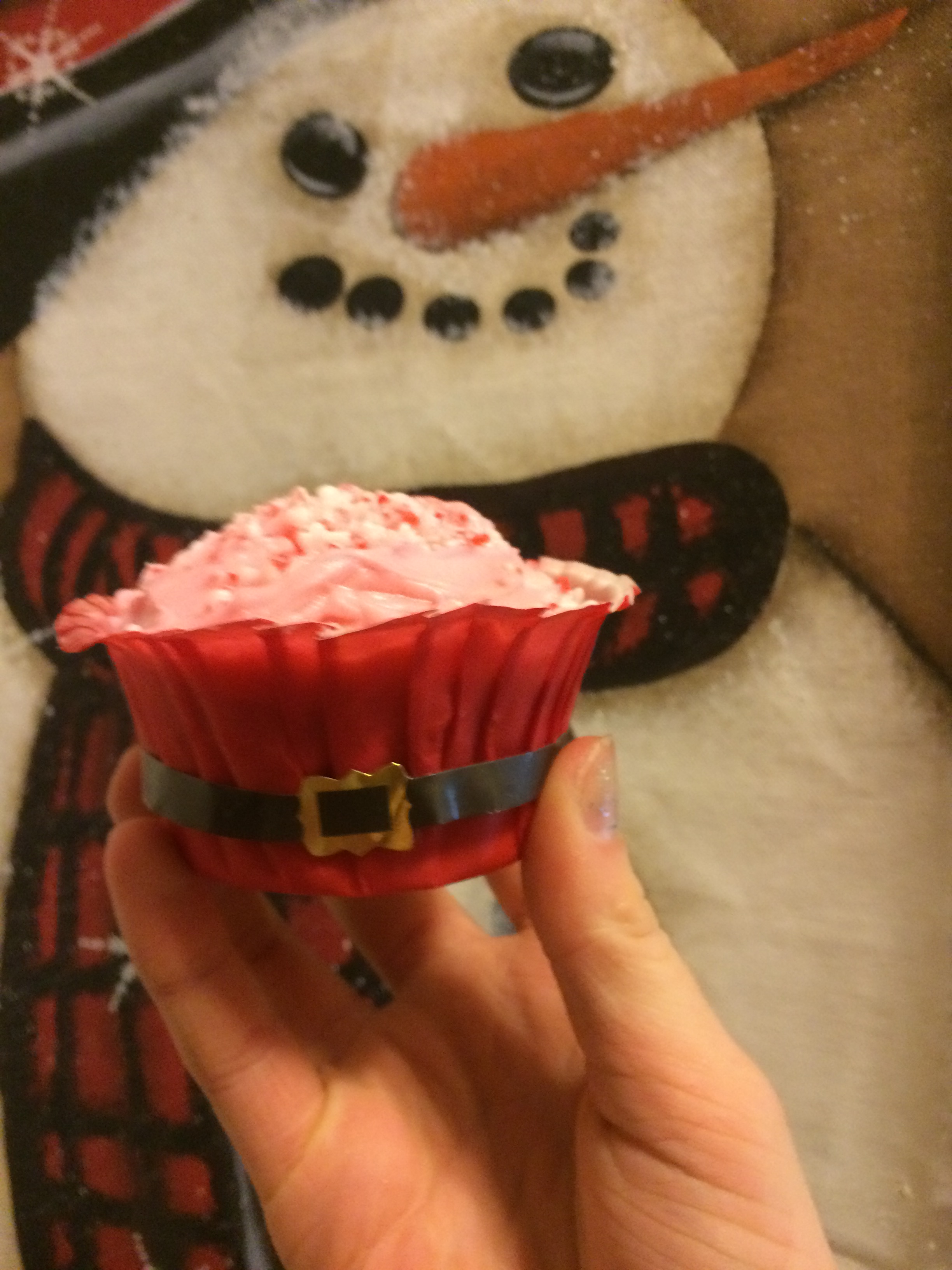 Well, I have another story for you.
Yes, something else just happened at the North Pole!  This story has a furry ending to it.
So, here is my silly story…
A Christmas Cupcake Poem
Mrs. Claus was baking today.
I can see you're surprised.
She made the yummiest thing,
you ever saw with your eyes!
So what did she make?
What did she bake?
So yummy and tasty and good?
She made it with flour!
She made it with sugar!
And all the nice things that she could!
It truly was yummy,
I liked it a lot.
The best cupcake ever!
I really did thought!
There was just one thing
That was bothering me
Yes, just one little thing
That dampened my glee
It was something I saw
As I took my last bite
It was something I saw
That gave me a fright!
There in pink icing
Was something I saw
With four little toes
That sneaky cat's paw!
And all down the hall
was a little pink trail
of kitty cat paws
from pink kitty nails!
What do you think happened?
Santa Claus
P.S.  Click here to tell me what you think happened.  You can also scroll down to see what other people wrote!
A right jolly old elf, in spite of myself. I love Christmas, children, the North Pole, Mrs. Claus, elves, reindeer, snowmen & the list goes on!
My title is CEO: Christmas Elf Online.
Merry Christmas!