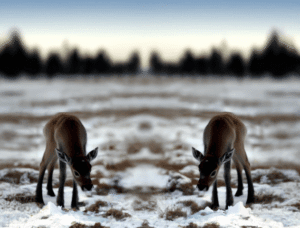 Announcing… Santa's newest reindeer!
Yes, that's right!  This Christmas Eve is going to be extra special.  Clarice just had two healthy baby reindeer!  A boy and a girl!
Mommy and babies are doing fine.  Rudolph jumped right over my castle.  He was so happy!  I danced a little jig.  All the elves danced a little jig too!
Continue reading "Santa's newest reindeer have been born! What are their names?"