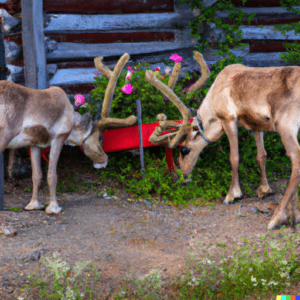 Did you know I have lots of reindeer that do not pull the sleigh?  Some people call them "Santa's other reindeer".
Well, today we had the first reindeer games tryouts.  There were many reindeer.  But, I can only use 9 special reindeer to pull my sleigh. Continue reading "Santa's Other Reindeer – read about these silly reindeer here!"
A right jolly old elf, in spite of myself. I love Christmas, children, the North Pole, Mrs. Claus, elves, reindeer, snowmen & the list goes on!
My title is CEO: Christmas Elf Online.
Merry Christmas!